DIY Chanel/ Pamela Love Crystal Cuff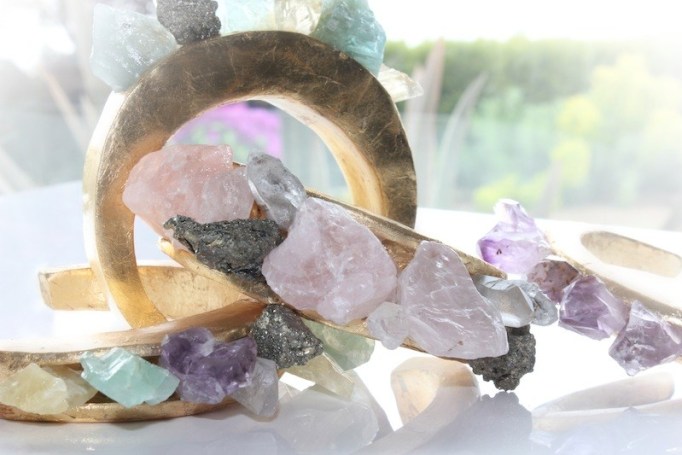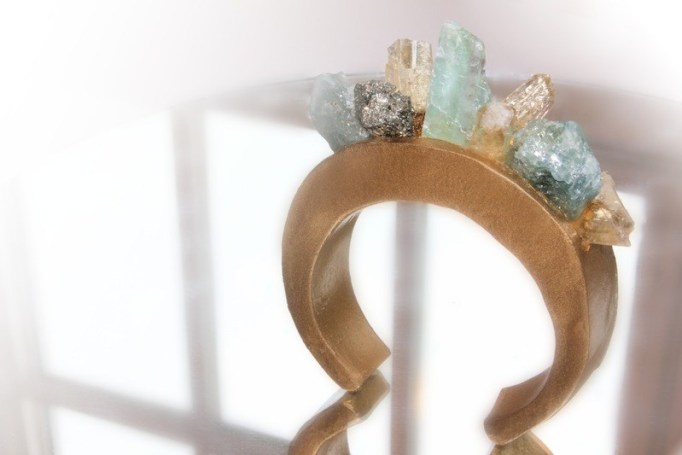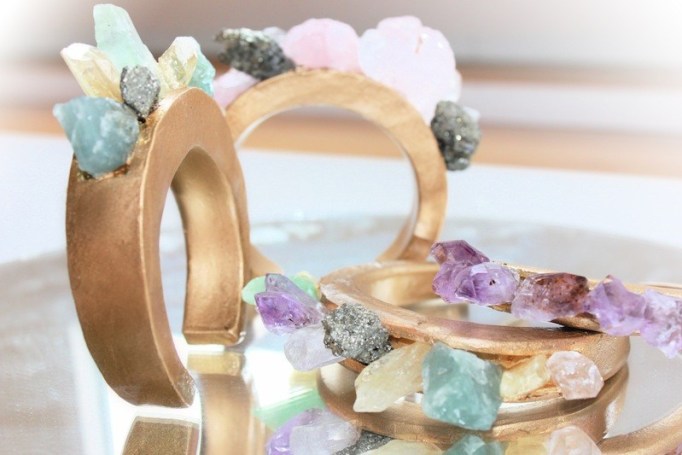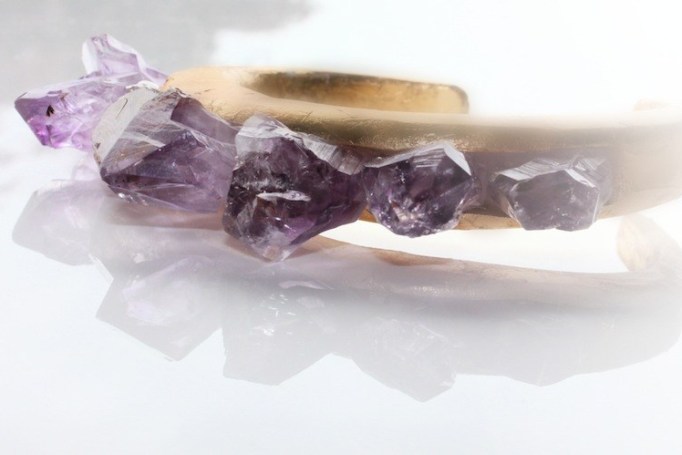 Happy Victoria Day long weekend to all my Canadian's out there!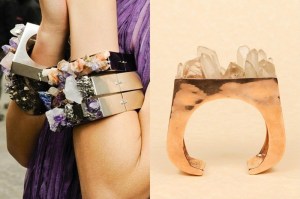 Here at Dream Create I like to celebrate with gifts, first the gift of sharing a DIY, and then an actual gift! Today's DIY was inspired by the crystal cuffs pictured below, the left from Chanel, and the right from Pamela Love. Apparently both were inspired by a picture from the 70's, but Chanel decided not to sell their version because of the obvious similarities. I made mine over 1 day, for under $20 each!
Supplies needed: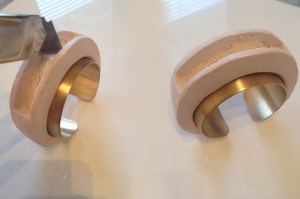 Oven hardening clay (I use Fimo or Sculpey)
A utility blade
An existing cuff that fits perfectly
Metallic spray paint & spray sealant
An assortment of small stones (I used a mix of green & yellow calcite, pyrite, amethyst & quartz, found at my local: Rockhound Shop)
Super glue
1.Roll out your clay and shape it around an existing cuff to ensure the perfect shape. When you are happy with the size and shape use your utility blade to hollow out a deep section for the crystals.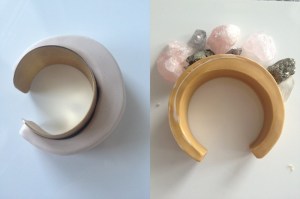 2.Bake the cuff at 275 farenheit for 15 minutes. Let it cool.
3. Organize the crystals as you like them. I found the more random the better!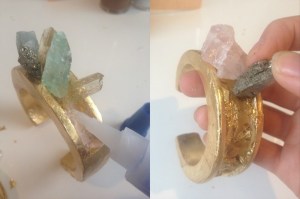 4. Spray paint the cuff with approx two coats, finish with a sealant spray.
5. Use small dots of super glue and begin to attach your crystals. Hold each for 60 seconds before you attach the next, this ensures a firm hold.
That's it!! These were my first attempt and they worked out amazingly well! I plan on making more, refining the process, making them smoother, playing with colours, it's really fun!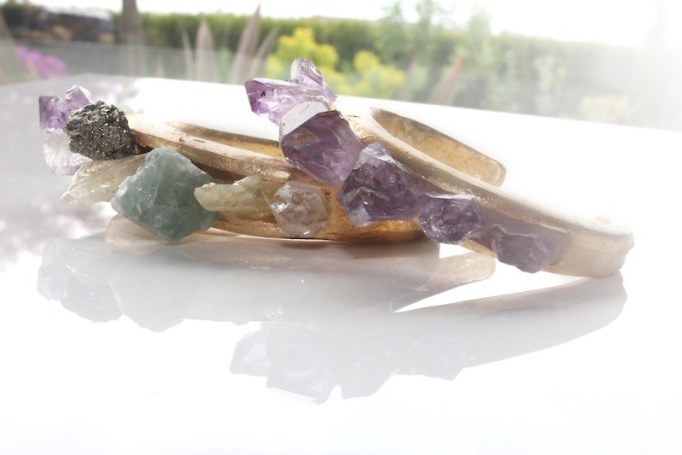 Now for my second gift…..
I'm going to give two lucky readers one of these hand crafted beauties!
This is open to anybody in any country! Just make sure to:
1. Follow Dream Create on any of these: WordPress, Facebook, Twitter, Bloglovin or email notification.
2. Leave your name & email in the comments below with your favorite colour combo!
Since I love everybody and could never choose just one, I'll be using an online tool that chooses at random.
Giveaway ends on May 28th!
Have a great monday everyone!!
Cheers
See more great articles from Dreamcreate.ca